Shopping Cart
Your Cart is Empty
Thank you for your business!
You should be receiving an order confirmation from Paypal shortly.
Exit Shopping Cart
When a woman is physically beaten, everyone knows. But how do you know when she experiences emotional bruises and battery? Which one of your friends right now suffers from the emotional lashing of a tongue? Although the wounds may not appear visible to the naked eye; they still have real physical effects. The Enemy Within tells the story of a survivor. One who beat the odds and broke free, before her abuser broke her. Simchah is not only a strong woman, she is more than a conqueror. Although seasoned by time and worn down by life, she is a warrior who endured many wounds on the battlefield of life. This story picks up where most stories end. Simchah entrusts her young granddaughter, Zaharah, with her hard-learned life-truths, in hopes Zaharah may learn from her mistakes. Through Simchah's journals, Zaharah takes a painful walk down memory lane and witnesses the emotional abuse her grandmother endured. Simchah's ethnographic chronicles of her abusive marriage reveal, although she saw the signs of abuse early in her relationship, she did not recognize them until they grew and ultimately blew up in her face. After reading her grandmother's journals, Zaharah sees her grandmother, and the world around her, from a refreshed and informed perspective and in a whole new light of lived truths.
The Enemy Within Book Trailer

Created by Eliyannah Amirah Yisrael
About the author - Professor Michelle Rhnea Yisrael has been honored to empower women and children for over 30 years. She has a Master's degree in English from Chicago State University, A Master's in Online Teaching from the University of Illinois Springfield, a soul degree in love, and possesses a passion for nurturing the human soul. She is an education and literary coach. Professor Yisrael was a district leader for eight alternative high schools on the Southside of Chicago, where she trained and managed principals, teachers, and support staff. Additionally, she was director of an alternative high school and dean of instruction for another. Professor Yisrael has been an educational leader for 37 years. Morah Michelle founded and operated an independent school for much of that time while managing a budget for two city-funded programs and two federally funded programs simultaneously. She is currently an Assistant Professor at Chicago's Kennedy-King College and is one of the education coaches for urbaneducoach.com. Professor Yisrael is on the Board of Directors of Preacherhead Ministries and is instrumental in organizational development, co-coordinator of the Women's Corner, and serves on the monthly Homeless Project. She is a book coach for Preacherhead Publications. She is one of T.R.U.S.T.'s co-authors (Time to Rebuild Understanding between Students and Teachers) Classroom Management program. Professor Yisrael is a writer for I AM Media Books and author of The Jeremiah 9 Woman, a 52-week prayer journey. The Enemy Within A Survivor's Story, In Each Moment: An Anthology of Short Stories about Life & Love are Urban Truth Fiction novels. Her book Freedom to Engage: A critical auto-ethnographic is an analysis of an action research project by a community college professor. Morah Michelle has a few children's books waiting in the wind.
Black Love Matters

COMING June 19, 2023

in Celebration of Juneteenth
Black Love Matters is an Urban Truth Fiction novel celebrating Black Love and Black Marriage. The novel tells the story of a Black family beating the odds in the midst of perilous times. Yohanathan the son of a professional couple who taught him the truth from his conception. His grandparents are Haitian immigrants with have experienced the struggle and hardship of keeping their family together as they migrated from the hills of Beaumont, Haiti in an attempt to ensure their children had easier lives. Yohanathan, who followed in his father's footsteps is a second-generation real estate tycoon and finds his love in a brick house named Raya. They etch effortlessly towards the day of their wedding vows, only to realize their fate was sealed from the moment he laid eyes on her.
A Touch of Home

one of the short stories, In Each Moment
Mayaan is love drunk over a man who was never hers and would never be hers. At every pivot of life, Aviel seemed to be there. Offering her his signature heartwarming panty-dropping smile. Even after a failed marriage and another failed opportunity to secure Aviel's love; Mayaan still clings to hope that one day she could be his one and his only. After years of being lured into his cunning web of smiles, Mayaan breaks free for this love escapade and realizes she needs to love herself above all things and all people.
Michelle Rhnea Yisrael is an Author You Should Know on AALBC.com: Selling Black Books Since 1997 ★
Black Books are for Everyone
Follow Michelle Rhnea Yisrael on Facebook
Whether young or old, to be a woman means to love yourself by carrying yourself with class and dignity while learning to understand how to balance being strong and independent with knowing when to allow a worthy man to lead. We must also realize that "Favour is deceitful, and beauty is vain: but a woman that feareth the Lord, she shall be praised. Give her of the fruit of her hands, and let her own works praise her in the gates." Proverbs 31:30-31
Click Here to Add a Title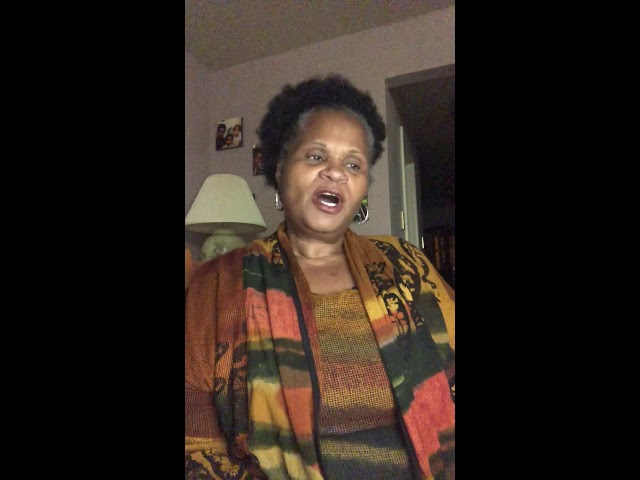 /